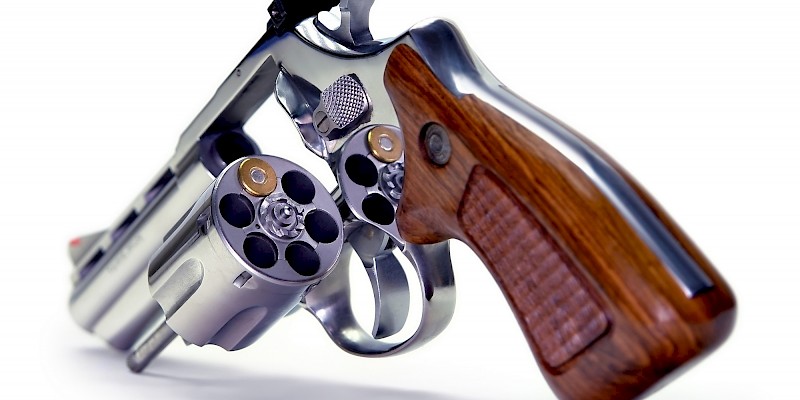 Getting significant tax relief on contributions is one of the big attractions of a pension, but there are a few other investment vehicles that offer potentially even greater tax benefits. In particular, the government offers three very tax-efficient ways for people to invest in small companies. However, they aren't for the faint-hearted, and you could lose everything. For more information, read on:
Enterprise Investment Scheme (EIS)
The EIS is a government scheme to encourage investment in new shares issued by smaller, riskier companies. As an investor you can do this either by a) directly buying the shares of a single company which is issuing them under this scheme or b) investing in an EIS fund which buys the shares of many small companies. The second option is more common.
Why would you want to do this? Well, you get 30% income tax relief on any investments you make. For example, if you invest £100,000 then your income tax bill in that year will be reduced by £30,000 when you do your self-assessment return (assuming you owe this much tax). You can even carry this tax relief back to the previous tax year if you wish (something you can't do with pensions). There is a £1,000,000 limit on this relief, but that won't trouble most people.
Even better, any growth in the value of your EIS investments is exempt from Capital Gains Tax, and if you make a loss on your EIS holdings then you can offset this against other gains. Please note that both the CGT and income tax relief are conditional on holding the shares for at least 3 years.
In addition, if you have a capital gains tax bill from the sale of other assets then you can delay the payment of this CGT by investing the proceeds in an EIS. This delay might mean you pay a lower rate of CGT in future.
The final tax benefit is that investments in an EIS qualify for Business Property Relief on your death and as such are free of inheritance tax. So these schemes are very attractive from a tax point of view, although you should note that pension funds also benefit from income tax relief, avoid capital gains tax and are exempt from inheritance tax.
Not all companies can raise money by issuing shares under the EIS. There are criteria regarding the size of the company (<250 staff, <£15m assets), and its activities. Several categories of company are excluded, including financial services, property, agriculture, heavy industry, law, accountancy and hospitality.
You can't usually use the EIS to invest in a company which you have a connection to, whether as an existing investor, an employee or a director. However, in some cases a "business angel" who is a director can still invest via the EIS as long as they have not received a salary in the past.
Seed Enterprise Investment Scheme (SEIS)
Basically identical to the EIS except that:
Income tax relief is 50% rather than 30%, though with a £100,000 annual limit rather than £1,000,000
If you have a capital gains tax bill from the sale of another asset, up to 50% of this can be avoided completely (not just deferred) by investing the gain in an SEIS.
The companies must be far smaller (<25 employees, <£200,000 assets).
So the SEIS offers very attractive tax relief, and the ability to cancel capital gains tax you owe on other assets, but the companies you invest in must be tiny, which carries increased risk.
Venture Capital Trust (VCT)
Unlike EIS and SEIS (which are schemes that you usually invest in via a fund) a Venture Capital Trust is a company listed on the stockmarket. The purpose of this company is to invest in small companies that want to raise money to grow. Apart from that difference an investment in a VCT is quite similar to an EIS or SEIS investment. The differences are as follows:
Income tax relief is 30%, with a £200,000 annual limit.
You cannot carry back this income tax relief to the last tax year, as you can with EIS and SEIS.
Dividends from a VCT are free from income tax, unlike those received from EIS and SEIS investments which are fully taxable.
While your VCT investment is exempt from capital gains tax, you can't use it to defer or avoid capital gains tax payable on other investments as you can with the EIS and SEIS.
Venture Capital Trust investments are not exempt from inheritance tax, as they don't receive Business Property Relief.
Our view
Investing via the EIS, the SEIS or a VCT carries considerable risks, due to the small, fast-moving nature of the companies that can issue shares under these schemes. We have come across clients with losses on previous EIS investments of up to £350,000 (their entire stake). As such, these are only for adventurous investors who can afford to lose all of the money they put in if things go wrong.
The income tax relief is very attractive, at up to 50%. Income tax relief at this level is otherwise only available if you are a higher rate taxpayer in certain earnings brackets and make pension contributions. However, we question whether this on its own is enough to justify choosing one of these vehicles over a pension, which can be invested in large, low risk companies or even cash if you choose.
There is also the issue of fees to consider. Investing in the Enterprise Investment Scheme or Seed EIS via a fund, or investing in a Venture Capital Trust, is likely to involve significantly higher initial and annual management charges than investing in an ISA or pension.
As such we believe that you should only consider these investment vehicles if you are in one of the following situations:
a) You have used up your Annual or Lifetime Allowance for pension contributions, but still have an income tax bill that you want to reduce.
b) You have a large capital gains tax bill from the sale of a previous asset, and are willing to risk your money to defer or avoid this.
c) You want to invest in a specific small company anyway (perhaps one run by someone you know), in which case doing it via the EIS or the SEIS is very attractive from a tax point of view.
d) You want to benefit from income tax relief but know that you will need your investment back before you are 55 years old (the earliest point from which you can take money out of a pension).
And even for those who do fall into the above categories we would caution again that these are high-risk investments in small companies.