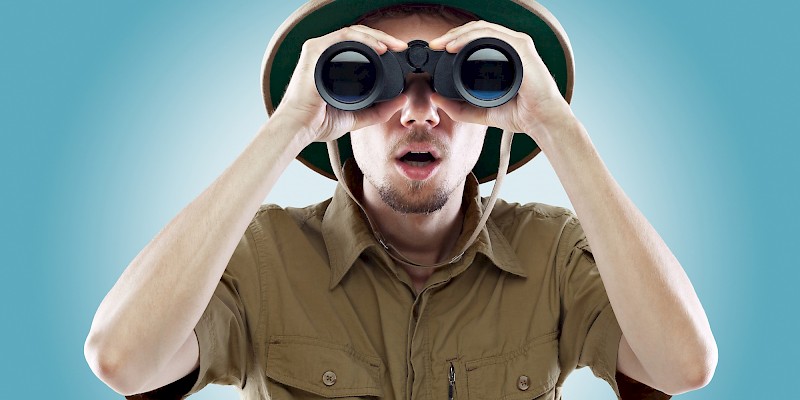 Savings interest rates are at all time lows. For anyone with money tucked away, especially those who rely on the interest from that money to meet their spending needs, this is a pretty depressing state of affairs. As such it is tempting to type "Best fixed rate bonds" into Google and see what comes up.
Sadly, a lot of what comes up is fake companies attempting to scam you. They know how desperate you are for better interest rates than the banks are offering, so they put out tempting-looking rates to lure you in. Some are quite clever about it.
Here are the things to check for when it comes to savings accounts and fixed rate bonds:
If you do an internet search, don't click on any link with "Ad" next to it. Scammers pay to get to the top of the Google rankings. Instead, use reputable search engines like MoneySuperMarket and MoneySavingExpert.
Are the interest rates higher than the best rates offered on the websites mentioned above? If so, run a mile - it's a scam, or at the very least it isn't a nice safe savings account - your money will either be stolen or put at risk in some way.
If you are contacted by a company, look closely at the email address they use to contact you. Is it the same as the one listed on the official website of the bank in question? If not it is probably a scam.
Have the company asked you to phone them? If so, type the phone number into Google (taking out the spaces) and see what comes up. If the company is geniune, the official website should come up. If it is a scam then you may well find a link to the FCA's (the UK financial regulator) list of fake and scam companies, which will tell you to avoid the firm.
If you have been guided to an account offered by (say) "Smith Bank", go to Google and type in "Smith Bank Fixed Rate Bond" and see what comes up. You may find stories from other people who have been scammed, or a warning from the FCA. You should find a link to the bank's website - go and look at it and see if the rates on offer there are the same as you have been offered - if not, it's a scam.
Check the FCA Register for the firm you are using, to make sure they are regulated. However, don't just rely on typing in the FCA number - a scam company can easily copy the FCA number of a geniune bank. The FCA register listing for that company will also contain the phone number and website for the company - make sure that is the same website you are using.
Don't become a victim of the scammers. Do your research on any savings account or fixed rate bond, and if in doubt feel free to contact us to ask for our opinion - we never charge anything for helping people avoid fraud!