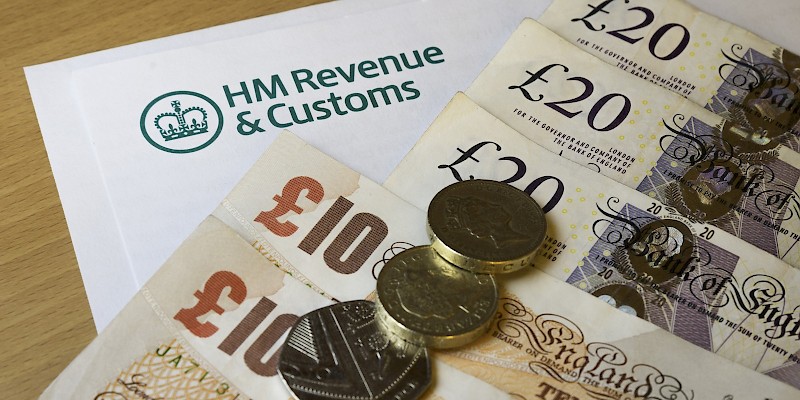 The basics
There is normally no Inheritance Tax to be paid if the value of your estate is below the Inheritance Tax nil-rate band (NRB) threshold of £325,000, or you leave everything
to your spouse or registered civil partner, or you leave everything to an exempt beneficiary such as a charity.
Sadly, unmarried partners, no matter how long you have been together, have no automatic rights under the Inheritance Tax rules.
Where your estate is left to someone other than a spouse or registered civil partner Inheritance Tax will be payable on the amount that exceeds the NRB threshold, at a rate of 40%.

Residence nil-rate band (RNRB)
The residence nil-rate band (RNRB), also known as the 'home allowance', was introduced in 2017 and now applies where the deceased owned a home, or share of a home, which is inherited by their direct descendants. This also includes step-children, adopted children and foster children, but not nieces, nephews or siblings.
As long as certain conditions are met, the home allowance gives you an additional allowance to be used to reduce the Inheritance Tax against your home. By 2020 the RNRB will be £175,000 which, when added to the normal allowance of £325,000, will mean that a qualifying estate will pay no inheritance tax on the first £500,000 of assets. For a couple the combined allowance could therefore be £1,000,000, as long as you have (or had) a property, and children.
However, if your estate is worth more than £2,000,000 then you will lose some or all of this extra entitlement
Inheriting the nil-rate-band
If you are a widow or widower, and your deceased spouse did not use their entire £325,000 NRB, the NRB applicable at your death can be increased by the percentage of NRB unused on the death of your spouse. So if your spouse gave away £162,500 of assets to, say, a child, on death, and left the rest to you, then you inherit the remaining £162,500 of their nil-rate band, to add to your own nil-rate-band when you die.
Gifts during life
If you give away assets during your life, and live for 7 years after the gift, the gift will escape the inheritance tax net completely and will not be treated as part of your estate. If you don't live for 7 years then the gift will, sadly, be included as part of your estate, and will eat up part or all of your nil-rate-band.
Bequething money to charity
If you leave 10% of the value of your estate above the nil-rate-band to charity then the tax rate is reduced from 40% to 36% on the remaining taxable portion of the estate. So if the nil-rate-band is £325,000, and your estate is worth £425,000, then leaving £10,000 to charity will mean that the remaining £90,000 excess will be taxed at 36%, not 40%. If you have a favourite charity this can be a very tax-efficient measure. Talk to your solicitor over how to phrase it in your will.
Small gifts not subject to Inheritance Tax liability
HM Revenue & Customs (HMRC) permits you to make a number of small gifts each year without creating an Inheritance Tax liability. The money leaves your estate immediately, with no "7-year-rule". Each person has their own allowance, so the amount can be doubled if each spouse or registered civil partner uses their allowances.
The allowances are as follows:
Up to £3,000 each year as either one or a number of gifts (e.g. £1,000 each to your three children). If you don't use it all up in one year, you can carry the remainder over to the next tax year. A tax year runs from 6 April one year to 5 April in the next year
Gifts of up to £250 to any number of other people – but not those who received all or part of the £3,000
Any amount from income that is given on a regular basis provided it doesn't reduce your standard of living. These are known as gifts made as 'normal expenditure out of income'. It is important to be able to demonstrate the regular nature of the gift, so setting up a direct debit could be useful.
If your child is getting married, you can gift them £5,000. If a grandchild or more distant descendent is getting married, you can gift them £2,500. For a friend or anyone else you know, you can gift £1,000
Donations to charity, political parties, universities and certain other bodies recognised by the taxman (HM Revenue & Customs)
Maintenance payments to spouses and ex-spouses, elderly or infirm dependant relatives, and children under 18 or in full-time education.
Chargeable Lifetime Transfers (CLT)
If you place money into a discretionary trust for, say, your children, and the value of this gift exceeds your nil-rate-band, then inheritance tax would be payable immediately, at 20%, even though you are still alive (!). This won't be a problem for many people, but it is worth knowing.
Make a will!
Whatever the size of your estate, making a will with the help of a good local solicitor is one of the most important things to do. It is also one of the best gifts you can leave your heirs, as it will make dealing with your estate infinitely easier. By planning in advance, you can establish who you wish to benefit from your estate when you die, minimise any Inheritance Tax payable and reduce the risk of a dispute.