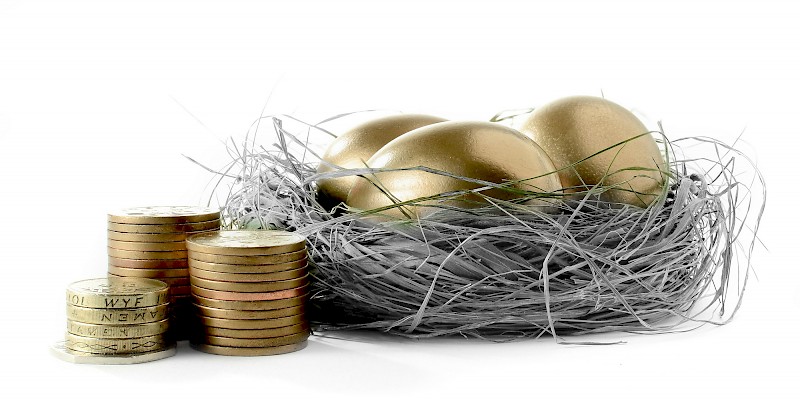 Here are five ways to boost your pension assets
1: Increase your pension payments over time
Even a small increase in your pension contributions can really add up over the years, especially if you are young. Increasing your monthly contributions, perhaps via a workplace scheme, or chucking in some spare cash before the end of the tax year, can be a great use of your money. What you put in will benefit from potentially decades of compound investment growth (though investments can fall as well as rise, of course).
2: Get extra top-ups from the taxman
The pension company will claim £25 in tax relief for every £100 you put in. If you are a higher-rate taxpayer you can claim another £25 when you do your tax return. Why not just pay this into your pension too!?
Alternatively your company pension may allow you to make pension contributions via your salary, before income tax is deducted, in which case you get full tax relief at source (and if they offer "salary sacrifice" then you even save on your national insurance contributions).
3: Know where your pension is invested and review regularly
How you invest your pension will depend on how much time and experience you have, as well as how much financial responsibility and risk you feel comfortable taking on. You can either choose and manage your own investments, or let an adviser do this for you.
If you're in a workplace pension then there's usually a 'default' option where your pension payments will be invested if you don't want to make a choice. Make sure this isn't a "lifestyle" fund as these are not usually appropriate in this new era of "pension freedoms".
4: Think long term and diversify
As your pension is invested, it can go up and down regularly in value. But you'll usually be saving into your pension for many years. And, generally, over longer periods investments have provided better returns than, for example, putting money in a savings account. So try not to worry when you see these ups and downs, and focus on the long term.
Mixing the types of investment you own (i.e. don't just hold everthing in the UK stockmarket!) can also help to manage your risk.There are funds that offer diversification across many types of asset, but make sure the annual charge isn't more than 0.5% per year - there are funds offering even lower fees than this too.
5: Think about transferring all your pensions to one place
This isn't compulsory, and may not make sense if your old pensions have valuable guarantees attached. But in general it can make life simpler, and make your finances easier to monitor, to consolidate pensions into one scheme.
For more information and advice just get in touch.
We are FCA-authorised IFAs based in Edinburgh and offering advice to clients across the UK. Find out more about us here.